Why Insurance Companies LOVE Charity Fleetcare Telematics
0 Minute Read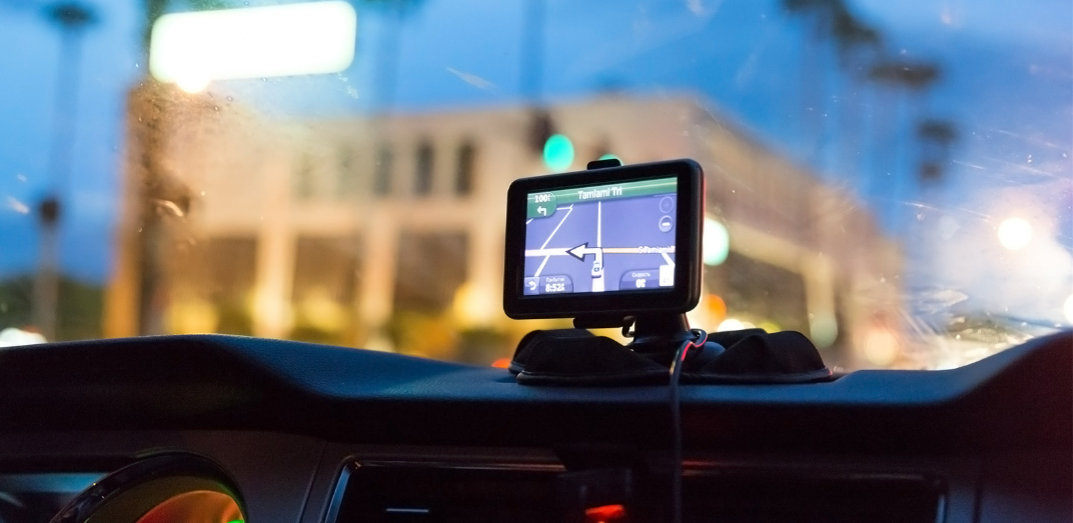 'Always get as much insurance as you can afford.'
It makes sense. If you've got the cash to spare then it's often wise to invest it in preparing for the unexpected. The more you can put aside for insurance the more you'll be cushioned from any unwanted (and expensive) setbacks in the future.
And while finding that extra budget by saving money elsewhere and redirecting the spend to boost your insurance will inevitably get you better quality cover, there's another, equally important side to the insurance cover coin.
Your ability to get more insurance for your money – to get that better cover at a lower rate so you can stretch it even further.
Do both well and you're looking at a win/win: lower costs and even more bang for your insurance buck.
Which is why telematics, GPS-enabled technology to track vehicle location and performance, can quickly, easily and very visibly help your charity enjoy some substantial financial wins – including cost, time and insurance premium savings.
Money saving telematics
Here are four great ways that running Charity Fleetcare's Connected Technology telematics on your charity fleet can start saving you time and money from day one.
1. Route optimisation that saves time and money
The fewer miles your vehicles have to travel, the less fuel you use. When you know where your vehicles are, especially in relation to drop-offs and pickups, then scheduling very quickly becomes much easier and much more fuel efficient.
Your telematics will also help prevent your vehicles getting snarled up in bad traffic or roadworks. And with a clear understanding of the best routes, your drivers won't ever need to burn fuel rushing to meet their schedules.
2. Proactive maintenance that saves money
Worn and torn vehicles are inefficient and expensive to run.
Dirty air filters, poorly tracked, low pressure worn tyres, misfiring spark plugs and inefficient AC are all costing you money. Use telematics to set up performance alerts and smart preventative maintenance scheduling to keep you one step ahead of unnecessary fleet maintenance costs.
With Charity Fleetcare, you can expect wear, tear and fuel savings of up to 25% – with real-time live tracking and weekly KPI reports on driver performance and efficiency.
3. Theft prevention that saves money
Does it feel like your fuel costs are impossibly high for the number of fleet miles you're logging? Is someone helping themselves to your diesel or petrol? Are you bankrolling someone else's business or leisure?
Use telematics to find out exactly what's going on. See where vehicles refuel. Monitor how much fuel they took on. And even get alerted when fuel level drops unexpectedly. So everything's tracked, everything's accounted for and everything's above board. So you can be confident that you're only paying for the fuel that YOU use.
4. Better driver habits that save money
Hard braking, excessive idling and aggressive speed changes can waste gallons and gallons of fuel over time. A real-time oversight of your driver behaviours will quickly help you measure, monitor and manage any wasteful driving habits. Set up alerts, run reports and keep an eagle eye on speeding, idling and other inefficient driving to set goals and targets that identify poor driving habits and encourage good ones.
Telematics can save as much as 25% insurance on your insurance
Insurance companies LOVE telematics. They know that the more you understand a driver's on-the-road behaviour, the more guidance can be shared to help them become a better driver, and the safer everyone is. At Charity Fleetcare we take this a step further with real-time coaching and driver training to make sure that all your drivers are as skilled and safe as possible… and your insurance lower as a result.
And here's where that wonderful telematics/insurance equation really takes shape – it looks like this:
Money saved by using Charity Fleetcare telematics
+
Safer drivers
+
Reduced insurance premiums (because you use telematics to carefully monitor and improve driver behaviour
=
MORE insurance coverage at an even LOWER price.
Want to find out more about how Charity Fleetcare's Connected Technology can save you time, save you money and slash up to a quarter of the cost of your fleet vehicle insurance?
Contact us and arrange a callback today.
Tips, tricks and how-to guides
We want to help you. We have the technology you need for your charity to excel as well as specialist knowledge in this sector. We use this knowledge to make accurate decisions everyday but also to provide you with free impartial advice, tips & tricks and how-to guides.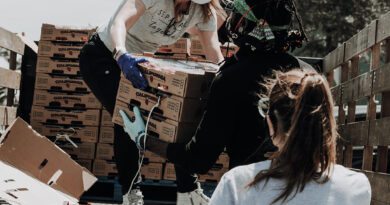 How to improve the charity donor experience
Bringing a fleet together to achieve your overall goal For a charity to operate, each moving cog has to work independently and in sync.
Read More +