Myth Busting: Leasing Electric Vehicles (EVs)
3 Minute Read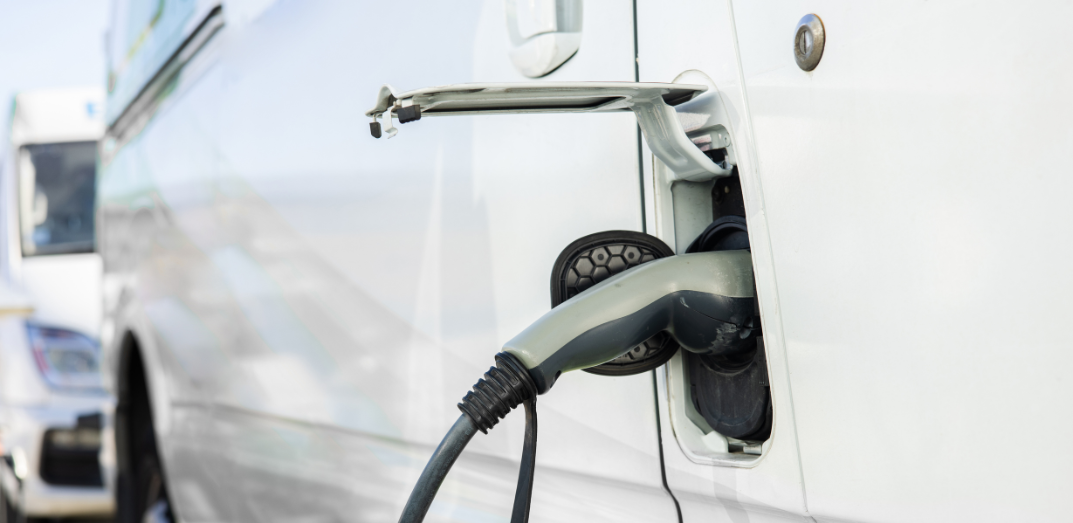 Electric vehicles (EVs) have become hugely popular in recent years as more people seek to reduce their carbon footprint and decrease their reliance on fossil fuels. 
Despite the rapid transition, there are still many myths and misconceptions surrounding this new technology. Myths that can lead to confusion and prevent people from making informed decisions about whether or not to purchase or lease an EV. 
In our role helping charities to run safe, efficient and environmentally friendly vehicle fleets, we often come across the same types of questions and concerns surrounding EVs.
Here's what we're asked time after time:
Aren't EVs more expensive?
Not when you factor in all the running costs (and some great leasing deals). While EVs may have a higher upfront cost than petrol or diesel vans, fuel and maintenance costs are lower. Over time this saves you money.
Don't EVs have a limited range?
All vehicles have a limited range. The issue for EVs has traditionally been the lack of charging options. The combination of vehicle ranges with some now exceeding 200 miles on a single charge and the expansion of public charging networks has removed the range question from the purchasing decision.
I've heard charging is too slow?
These days public charging stations offer fast charging options. You can now rapid recharge a van up to 80% capacity in just 45 minutes.
Don't EVs struggle in cold temperatures?
Modern EVs are equipped with technology to operate perfectly in even the coldest weather. You will notice a reduction in range though.
My friend told me EVs have limited model options?
Another week – another model. There's no shortage of great EV vehicles now available as manufacturers rapidly update their EV offerings.
Where can I even charge an electric vehicle?
Anywhere you'd like. Seriously – if there's a plug socket, you can charge your EV. But you can also install dedicated EV chargers at your home or business, and there are more and more public charging stations every day. The UK government has made a £1.6 billion commitment to expanding the UK charging network – with around 300,000 public chargers to be available by 2030.
But I read EVs aren't practical for long trips?
EVs are completely suitable for longer trips (as well as being ideal for short urban trips) – especially now that the charging network is growing so quickly.
Is it true that EVs are less safe than ICE vehicles?
All EVs must meet the same stringent safety regulations as traditional vehicles. In many cases, they have received the highest safety ratings.
Everyone knows EVs are not reliable, right?
With fewer moving parts to fail, EVs are often more reliable than traditional ICE vehicles. Many EVs come with 'above and beyond' comprehensive warranties.
Surely leasing an EV is much too complicated?
Leasing an EV is no different to leasing a traditional vehicle except they are exempt from vehicle excise duty (until 2025), van benefit charge, fuel benefit charge and fuel duty. A charity can claim 50% of the VAT on the finance element of the lease cost and 100% of the vat on the service (maintenance) element of the lease cost.
There are other financial incentives too with the plug-in van grant offering 35% off the price of a van less than 2.5 tonnes gross vehicle weight up to a maximum of £2,500 and also 35% off the price of a van between 2.5 and 3.5 tonne gross vehicle weight up to a maximum of £5000. Heavier 4.25-tonne rating vehicles and thise with 'N2' categorisation qualify for the 'small truck' grant. An incentive of up to £16,000 (capped at 20% of the purchase price).
More questions?
Arrange a callback today and we'll get straight back to you with everything you need to know.
Tips, tricks and how-to guides
We want to help you. We have the technology you need for your charity to excel as well as specialist knowledge in this sector. We use this knowledge to make accurate decisions everyday but also to provide you with free impartial advice, tips & tricks and how-to guides.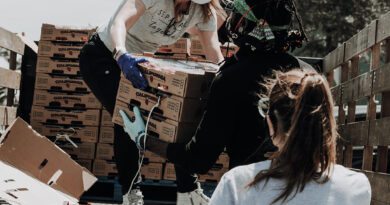 How to improve the charity donor experience
Bringing a fleet together to achieve your overall goal For a charity to operate, each moving cog has to work independently and in sync.
Read More +