Looking to Lease EVs? Learn from ​The Children's Society.
3 Minute Read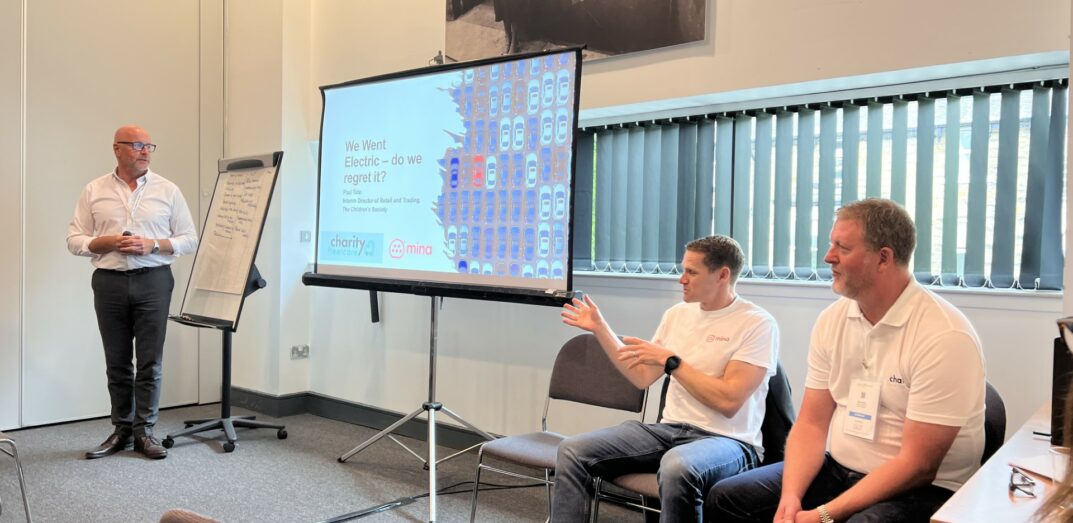 Looking at the benefits of leasing EVs for your charity, but concerned by all the headline challenges? Questions about lead times? Cost? Range? Charging infrastructure? Tax and financial implications? Driver satisfaction? Safety even?
Then how about finding out everything you need to know from someone who's already been there, done it and got the EV T-shirt?
Someone who's already faced the early adopter complexities and worked through them to come out the other side wiser (and greener, and more operationally and financially efficient) for the experience. Valuable, real-world experience that you and your team can now benefit from too.
Meet Paul Tate, Interim Director of Retail and Trading at ​The Children's Society.
The background
Five years ago The Children's Society sold off their old ICE fleet and appointed a leasing company.
TCS then organised the supply and installation of home chargers for their drivers at a cost of about £1k per unit as a non-taxable benefit.
Drivers integrated their home charger with their energy supplier using Mina Homecharge to calculate costs. While they're out on the road drivers also use Mina Chargepass to pay for public charging with locations efficiently identified and booked through Zap Map.
Every month Mina pays the home electricity provider and TCS pays the total supplier bill plus the Charge pass usage. The employee simply settles the private mileage balance with TCS through payroll.
Easy for the employee and super efficient for TCS.
The outcome
TCS now enjoys access to the latest models and latest green technology. But that's not all.
Leasing their new EV fleet helps them easily deliver on their Corporate Social Responsibility targets. That's as well as delighting their drivers, cutting costs, saving tax and making the whole of their fleet operation admin a whole lot simpler
Here's a quick run through of just some of Paul's headlines from his brilliant presentation at the 2023 Charity Retail Association Conference.
The many benefits of leasing an EV fleet
Employee Benefits
Tax savings
With employees sacrificing part of their gross salary in return for an EV,​ they pay less income tax and NIC on that sacrificed part of their salary as tax. Even better, the NI saved on reduced salary vastly outweighs Benefits in Kind on the car
Convenience
Hassle-free​, fixed cost, insurance and maintenance included, tax savings, manufacturer discounts… Leased EV fleets are a low-risk, low-stress lease solution that keeps employees on the road, focused on their jobs and not distracted by 'car trouble'.
Clean and green
EVs on standard finance or purchase aren't cheap – but leasing offers a viable way of giving your employees access to zero emission vehicles through a much more tax efficient route.
Employer Benefits
Cost savings​
As the salary sacrificed is from gross income, there is less NI or income tax to be paid – which means less Class 1A NIC.
Less VAT to pay
TCS can recover 50% of the VAT on the leasing costs of vehicles available for private use unlike company cars which are ineligible for VAT recovery
Flexible benefits​
New employee benefits at no extra cost to the company means a higher uptake rate, happy driving in smart modern, maintained vehicles, and improved employee satisfaction. That means you'll also find it easier to attract good people to your organisation
Green, green, green​
Quickly and easily crush your carbon footprint and deliver on your Corporate Social Responsibility (CSR) targets
Expert EV Leasing Support
Whether you're responsible for 1 or 101 vehicles, talk to us about the greatest, greenest EV leasing deals on the market.
At Charity Fleetcare we're experts in helping our charity clients get the very most from their leased EV fleets to cut costs, improve safety and drive greener, more efficient fleets.
Time you leased green too?
Tips, tricks and how-to guides
We want to help you. We have the technology you need for your charity to excel as well as specialist knowledge in this sector. We use this knowledge to make accurate decisions everyday but also to provide you with free impartial advice, tips & tricks and how-to guides.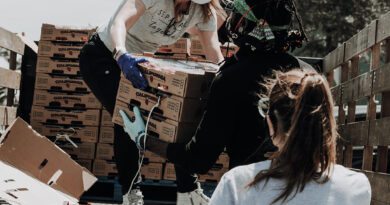 How to improve the charity donor experience
Bringing a fleet together to achieve your overall goal For a charity to operate, each moving cog has to work independently and in sync.
Read More +