It's Time to Lease Electric.
4 Minute Read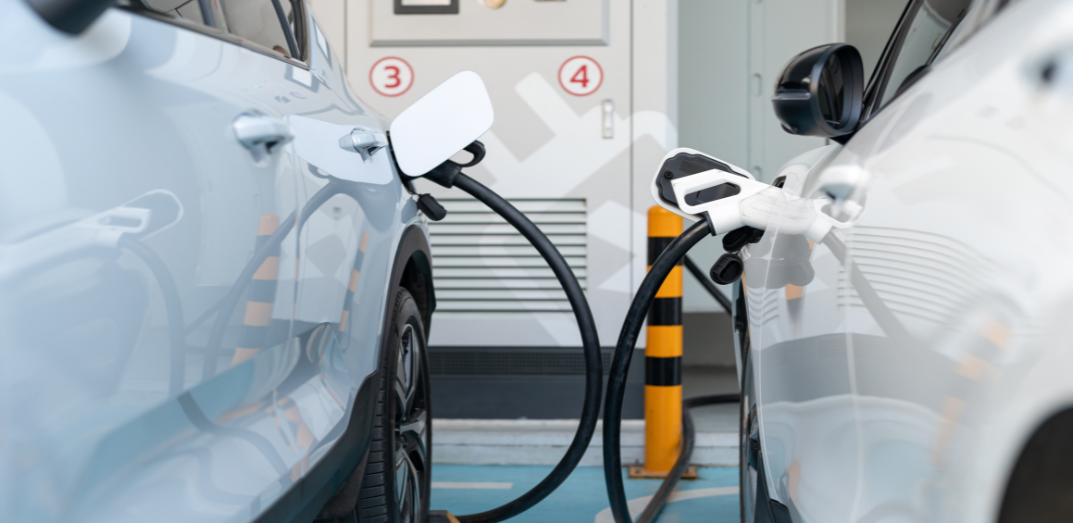 What has an EV fleet ever done for us?
Nothing, according to Paul Tate, Interim Director of Retail and Trading at ​The Children's Society in his brilliant presentation at the 2023 Charity Retail Association conference. 
That's nothing apart from the income tax, NIC and VAT savings in applying Salary Sacrifice. The not-so-small matter of lower whole-life costs, increased employee satisfaction, low-stress admin and maintenance and of course the huge reduction in CO2 emissions.
The reasons to lease electric are many and compelling
Clearly there's no shortage of great reasons for your next vehicle lease to be an EV and with chip shortages and supply chain issues fast fading in the rearview mirror, now is the perfect time to go electric.
With the purchase costs of electric and hybrid vehicles higher than petrol or diesel equivalents, what better way to go green than by leasing your new EVs? A simple, affordable way to enjoy all the advances in electric and instantly plug into all the cost savings and convenience of set monthly payments.
Drive the latest, smartest, most efficient vehicles

Affordable upfront and monthly costs

Regular monthly payments

Lower on-the-road running costs

Lower fuel bills

No depreciation

A managed, hassle-free motoring experience
Time to take a closer look? Looking for advice on the best performing, best value cars and vans? Whether you're responsible for 1 or 101 vehicles, talk to us about the best charity fleet deals on the market.
Deals that get even better when you use new cost-saving 'Connected Van' technology, specially designed for charities like yours.
The Drive For Cleaner, Greener Charity Fleet Vehicles
As if lower emissions and a greener, cleaner carbon footprint weren't reasons enough, here are just a few more of the EV dividends on offer to charities looking to lease electric.
1. Cost Savings
Leasing an electric vehicle (EV) is not only good for the planet, it's also good for your finances too. Though energy costs have risen over recent months, EV vans still go much further per pound spent than petrol or diesel-powered vans. Add to that lower maintenance costs compared to traditional vehicles, and you get cost savings that compound over time. Especially if your vehicles operate in the new Clean Air Zones (CAZ) that many UK cities have adopted or are planning to put in place in the near future.
Lower Fuel Costs
The amount you pay depends on how you charge your vehicle. Typically you will pay more for a quick, convenient charge – around £9.50 for a 30-minute rapid charge at Lidl. Enough to take you nearly 100 miles. The same charge at a motorway service station would typically be around £22
If you're using workplace EV chargers or your team is charging at home then it's likely that costs will be noticeably lower at about £17 for a full charge to cover a 200-mile range. Significantly better value than fossil fuel prices.
Lower Maintenance Costs
EV maintenance cost savings of between 30% and 50% come in three forms:
Fewer moving parts means fewer opportunities for failure and parts replacement.
Regenerative braking with lower wear and tear on discs and pads uses the car's electric motor to slow and at the same time recharge the battery.
Servicing costs also tend to be lower with no emissions tests, expensive timing belts, spark plugs or oil changes. 
Lower Insurance Costs
Data shows that EV vehicles are less likely to be targeted by thieves and also that EV owners tend to be more responsible than owners of petrol or diesel cars. 
Add Charity Fleetcare's Connected Van technology to your vehicles and insurance costs will quickly start to tumble as insurers like nothing more than safe, well-monitored vehicles and drivers.
Add our quick, convenient, low-cost driver assessment and certification to the mix and watch premiums fall even further.
2. Government Support
As well as capital allowances on vehicles and charging points, zero road tax and the Government's £1.6 billion commitment to expanding the public chargepoint network, other useful initiative are the Workplace Charging Scheme (WCS) and the EV infrastructure grant (which also helps towards the cost of EV infrastructure).
The Workplace Charging Scheme
Covers up to 75% of the total costs of the purchase and installation of EV chargepoints (inclusive of VAT), capped at a maximum of:
£350 per socket
40 sockets across all sites per applicant  (For instance, if you would like to install them in 40 sites, you will have 1 socket available per site)
The EV infrastructure Grant
Also covers up to 75% of the cost of installing the infrastructure needed for chargepoints to operate, future chargepoints, and the cost of any future installations. There is a limit of £15,000 per grant.
£350 per socket 
£500 per parking space enabled with supporting infrastructure
For guidance on your application and recommendations on government approved installers, just get in touch.
3. Reputation
As a charity, you work hard to make the world a better place. And what better way to make even more of a positive contribution than by leasing EVs? An ideal opportunity to reduce your carbon footprint, and improve environmental impact.
Using EVs is a great way to 'lead from the front', and to make clear your commitment to the greater good. In a world where the climate crisis is front and centre of many people's minds, showcasing your commitment to environmental responsibility and being seen to do the right thing in public, has got to be a good thing.
Export EV Leasing Guidance
At Charity Fleetcare we're experts in helping our charity clients get the very most from their vehicle fleets. Whether that's with new Connected technology, vehicle leasing or driver certification – often it's a blend of all three to cut costs, improve safety and drive greener, more efficient fleets.
Whether you're responsible for 1 or 101 vehicles, talk to us about the greatest, greenest EV leasing deals on the market.
Tips, tricks and how-to guides
We want to help you. We have the technology you need for your charity to excel as well as specialist knowledge in this sector. We use this knowledge to make accurate decisions everyday but also to provide you with free impartial advice, tips & tricks and how-to guides.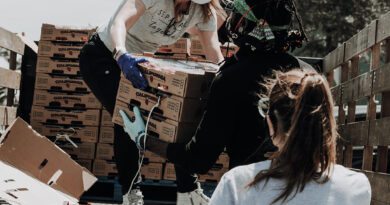 How to improve the charity donor experience
Bringing a fleet together to achieve your overall goal For a charity to operate, each moving cog has to work independently and in sync.
Read More +